Welcome to Fancy Flowers Farm
We sell bulbs, seeds, seedlings, and potted plants, in all shapes, sizes, colors, and varieties. This page presents information about our most popular varieties.
(This example only works in Communicator builds released on or after 20th December 1996)
Mona Lisa Tulip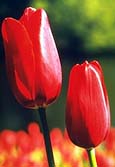 These tulips have been specially designed to withstand late winter frost in areas with harsh winters. They are a beautiful red color, and we guarantee that they'll grow for at least four years in a row. Don't wait to order them, they sell fast!

Priced at only $1 a bulb, they are a bargain.



Mixed Dutch Tulips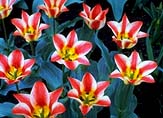 These colorful tulips have been specially bred for us by Dr. Hans Tulip in Amsterdam. He has spent the last ten years perfecting the hybrid. These tulips start blooming early, sometimes they beat the crocuses out of the ground! They come in a variety of intense colors, and they have a velvety, sweet-smelling bloom.

Priced at $5 for ten, these tulips are a cheap way to bring color to your garden.



Bijou Violets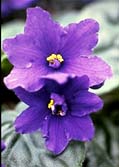 These pale purple African violets are much hardier than most violets. You don't need green fingers to keep these flowers thriving! Just water them four times a day at regular intervals, and they will thrive forever!

These flowers are VERY small, the picture has been magnified so you can see their shape. The plants usually grow to about an inch high. Thus they make excellent indoor plants for tiny apartments.

The price for these lovely lilac blooms is $4 for a half inch pot, or $10 for four pots.



Punk Chrysanthemum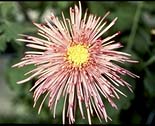 These modern chrysanthemums look delicate but are very hardy. They come in a variety of colors, and they can grow to 5 feet tall. They start blooming in autumn, and will keep flowering until the snow falls. So if you live somewhere that never gets snow, they'll never stop blooming!

These flowers sell for $6 for a 4 inch pot, or $10 for 2 pots.




Please select a flower: